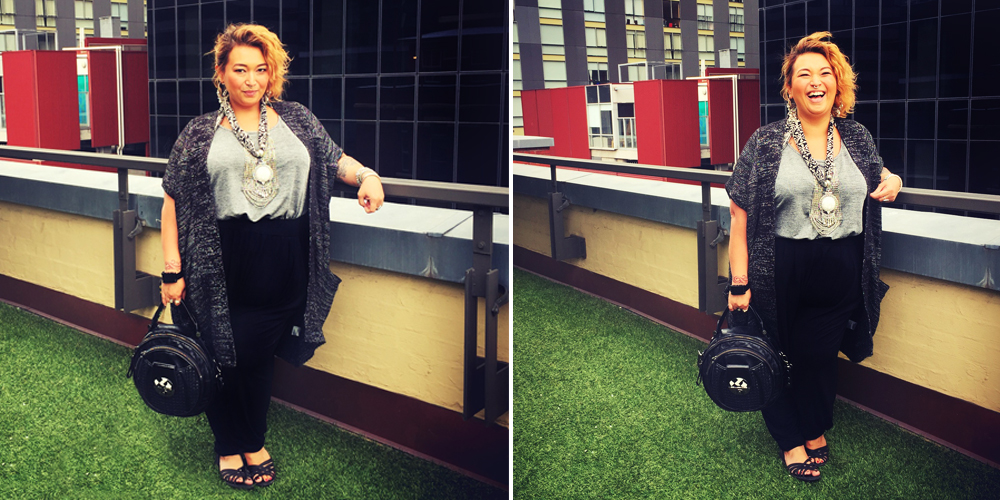 On February 14th, 2015, I moved from Perth, Australia to Melbourne, Australia. A lot of you are probably thinking I wrote the "comma Australia" part for any international readers that may stumble across this little blog, but it's actually to remind myself that Melbourne is still in the same country as Perth, and only a 4 hour plane ride for that matter, so I need to stop hyperventilating whenever I think too hard about how far away I am from my hometown of 17 years.
I moved from the quiet steadiness of Perth to the chaos and unpredictability of Melbourne to start afresh, to shake things up and challenge myself, and to really give my plus size clothing company – Seraphim – a fighting chance.
While I figure out Melbourne's confusing tram system and nightmarish hook-turns, and try to design super pretty bohemian inspired clothing, my main goal in this new chapter is still the same as it has always been: to see the beauty in all things while also helping people – especially plus sized women like myself – to see the beauty in themselves; to love themselves and learn their true value.
I hope you enjoy this blog! You can contact me at ohscorpionet@gmail.com and ask questions and/or suggest blog entry topics!