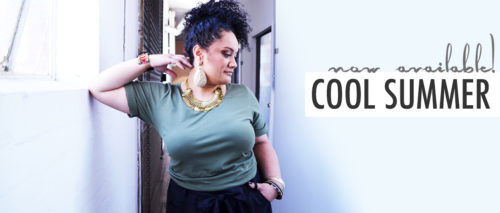 My newest collection is available on the website now, and I'm really pleased with how it looks. It's a mix of abstract floral, tribal and ethnic prints, on slightly more structured pieces. It looks like a cohesive collection, which I absolutely love.
It took a lot of energy and time to get this one out. There were a few dramas here and there, mainly with sourcing fabrics and how long my orders took to arrive, and that meant that my collection was released a lot later than I had hoped. But I've decided to accept that Seraphim's timing will always be slightly off, and I think that actually works in my favour. Most of the other indie labels release their new collections about a month or two before mine (note: on time), which means by the time my collection is unveiled, their collections aren't quite so fresh anymore. I'm hoping that by being late, I'm filling a gap wherein customers are looking for new pieces but can't find them. Fingers crossed that's what's happening.
Melbourne has inadvertently changed my tastes. I used to be all into so many more flowy pieces and clashing prints, but the fashion over here is so… metropolitan and it's affected my style. Fashion in Melbourne feels much more deliberate, whereas fashion in Perth is more instinctive. I don't know – maybe that's just my take on it.
I miss my old style. I need to be able to mix both styles together to create something uniquely Seraphim. Maybe I need to think less about the process and follow my instincts.